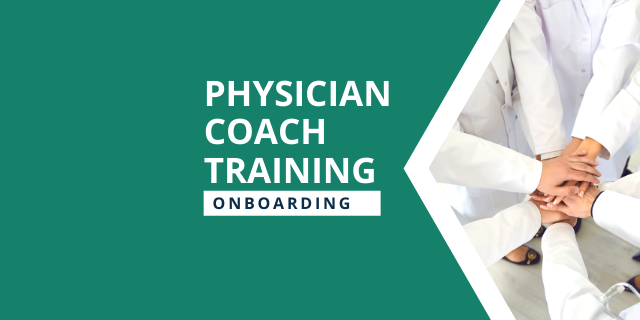 Physician Coach Training – On-Boarding
Session Description:
This is an on-boarding session for healthcare professionals interested in Physician Coach Training. In this session, we review what to expect in training, next steps, and you will engage in your first practice coaching feedback session!
Training Description:
Become a physician coach! Physician Coach Training is a mix of asynchronous independent study (video review and reading), on-demand video content, and LIVE online, interactive practice coaching sessions with physician colleagues and SurgeonMasters Coaches.
Training Objectives:
Coach peers to maximize their personal and professional potential in a way that's consistent with their values and beliefs.
Apply recognized coaching ethics and standards of professionalism in client-focused coaching relationships.
Partner with coachees to create mutual understanding of the coaching process, individual sessions, and long-term goals for the coaching relationship.
Build trust and rapport quickly with coachees to maximize the benefit of the coaching relationship.
Create a safe, supportive environment where sharing confidential information openly and honestly supercharges coachee potential.
Practice active listening, powerful questions, paraphrasing, and other coaching skills to raise coachee awareness, insight, and new ideas.
Partner with coachees to transform insight and awareness into action steps.