Pump the brakes on your week and take 10 minutes to make your life as a surgeon just a little better…
Jeff welcomes to the podcast pediatric orthopaedic surgeon, Dr. Alvin Jones.
All surgeons are leaders. Even if we don't have a formal leadership role, we are leaders in the OR. It can sometimes be difficult to admit mistakes as a leader, but it's very important to do so. If we don't recognize our mistakes, we won't learn from them or progress to success. 
When we admit to ourselves that we've made a mistake, it helps us figure out where we went wrong. We can learn from that information to better ourselves and help to ensure the mistake doesn't happen again.
What suggestions does Alvin offer us when we make a mistake in medicine?
Step 1 – Recognize that to err is human – we're going to make mistakes.
Step 2 – Acknowledge that we made a mistake and recognize it as an opportunity to improve.
Step 3 – Find a safe space with a confidential person or small group to help us reflect and learn.
Most importantly, PRACTICE growing from our mistakes!
---
Alvin Jones MD, MS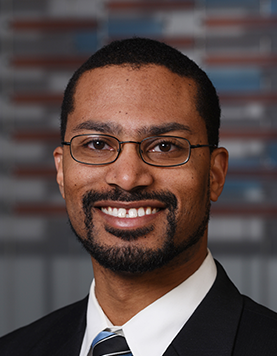 Alvin Jones is a fellowship trained pediatric orthopaedic surgeon. He went to college at the University of Pittsburgh where he earned his bachelor's degree in biological sciences and competed on the track and field team. He later entered the University of Pittsburgh School of Medicine where he obtained a medical degree and a master's degree in clinical research. As a former collegiate athlete, he has always appreciated the value of an effective team. Later he went to West Virginia University to complete a combined clinical and research orthopaedic surgery residency program. Afterwards he completed a fellowship in pediatric orthopaedic surgery at Cincinnati Children's Hospital Medical Center. He stayed in Ohio and began his career at Dayton Children's Hospital and throughout the start of his career he continues to gravitate towards opportunities that enhance his leadership skills in the operating room and clinic. He loves finding ways to get the best out of his team. In this podcast he will share a technique called, "The Debrief," that enhances team communication, reinforces positive behaviors, and improves efficiency.