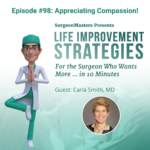 Pump the brakes on your week and take 10 minutes to make your life as a surgeon just a little better…
Jeff welcomes to the podcast Carla Smith, MD. Carla is an orthopaedic surgeon, educator, and coach.
As physicians, we talk a lot about having compassion for our patients but we don't really talk about compassion for ourselves. It's essential that we call attention to this compassion gap so we can improve our practices and our lives.
Carla has been through the SurgeonMasters Physician Coach Training program and is now working as a physician coach. The SurgeonMasters approach to coaching provides the opportunity to identify skills that we want to obtain or improve, with the ultimate goal of helping ourselves or others.
What steps does Carla suggest we do to have more compassion for ourselves?
Step 1 – Recognize how you're reacting to things. This can be something as simple as failing to wake up early to exercise. Are you beating yourself up for small things like this?
Step 2 – Take a beat. Don't immediately jump into a negative headspace and beat yourself up. Take a moment to think about how you're going to react.
Step 3 – Show compassion to yourself. Don't be so hard on yourself! Give yourself grace.
Most importantly, start to PRACTICE self-compassion!
---
Carla Smith, MD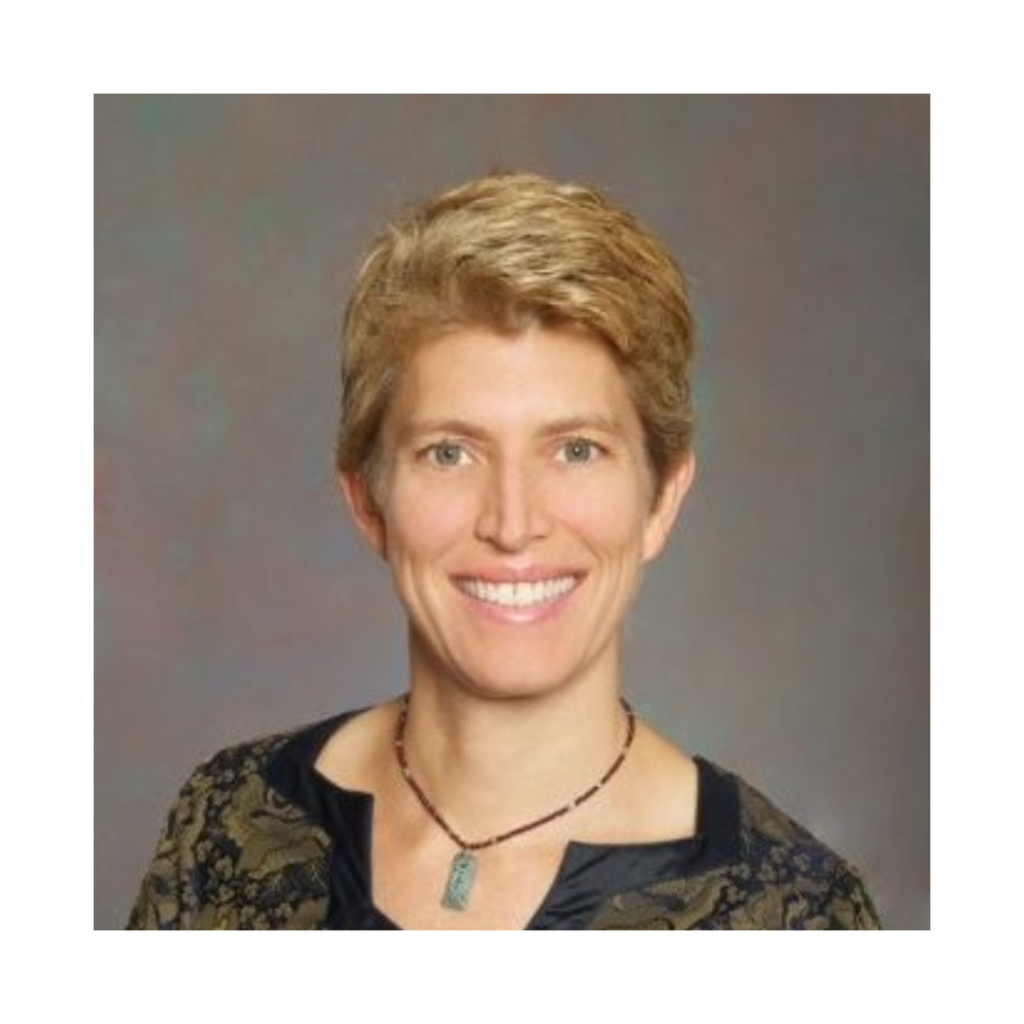 Carla is a fellowship-trained orthopedic trauma surgeon. She is also a surgeon educator and surgeon coach. As former chair of the department of surgery at a very large urban hospital, she saw firsthand how adverse events and lack of collegiality impact physicians, which steered her toward peer support and coaching. She views physician empowerment as a way to give back to her community and foster physician longevity. Balancing work with her passion for humanitarian service – both domestic and abroad – has been one of her most rewarding accomplishments. In her free time, Carla values spending time outdoors with her family.