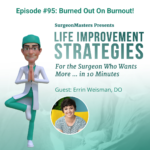 Pump the brakes on your week and take 10 minutes to make your life as a surgeon just a little better…
Jeff welcomes to the podcast SurgeonMasters collaborator and physician coach, Dr. Errin Weisman.
Burnout is a common topic in the medical community. It's been a topic of discussion for so long that some physicians are no doubt burned out on burnout. While that's certainly understandable, burnout is a salient topic for a good reason and we need to continue addressing it.
It's important to continually unpack the reasons why we're experiencing certain emotions – including burnout. This can help us better understand why these emotions crop up and how to address them.
What steps does Errin suggest we take to unpack our feelings of burnout?
Step 1 – Feel the feels. Don't deny the emotions you're feeling. Recognize them.
Step 2 – Be self-compassionate. Don't judge yourself too harshly.
Step 3 – Put up necessary boundaries to protect yourself moving forward.
Most importantly, PRACTICE becoming aware of where your emotions are coming from!
---
Errin Weisman, DO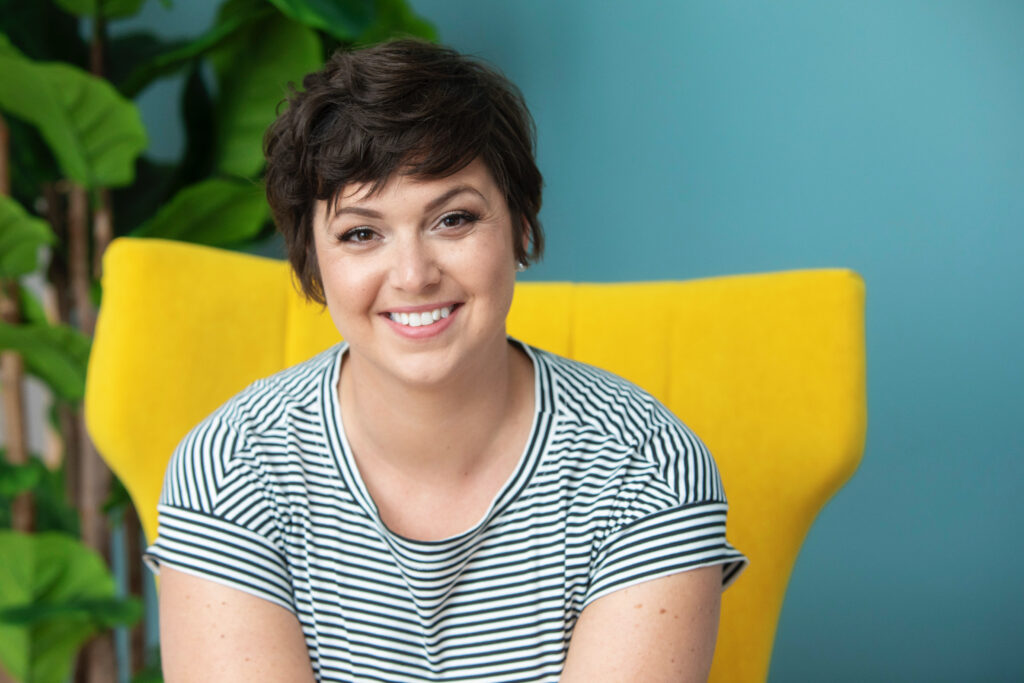 Dr. Weisman is a physician, life coach, podcaster and mother of three. Because of her personal experience with professional burnout early in her career, Dr. Weisman speaks openly with straight, raw honesty about her story in order to help others, particularly physicians, high achieving professionals and working parents, know YOU ARE NOT ALONE and YOU ARE NOT BROKEN.
While living and practicing in rural Southwestern Indiana, Dr. Weisman loves her roles as farmer's wife, athlete and mother of dragons. Besides being sassy, she enjoys getting mud on her shoes, teaching her children how to catch tadpoles and reading a great fantasy fiction novel.
You can find out more about Dr. Weisman on her podcasts "Doctor Me First," and "Burntout to Badass" or hang out with her on Instagram – @burntout_to_badass