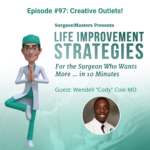 Pump the brakes on your week and take 10 minutes to make your life as a surgeon just a little better…
Jeff welcomes to the podcast orthopaedic surgeon, Wendell Cole, MD. Dr. Cole is also the host of the popular orthopaedic podcast, Nailed It Ortho.
The Nailed It Ortho podcast grew from Dr. Cole's desire to learn more about various orthopeadic topics while in medical school. It has since grown into covering a wide range of issues that surgeons face – many of which are not explicitly taught in medical school.
Podcasting has become a great creative outlet for Dr. Cole. It has also helped him realize the importance of creative outlets. In the medical field, we're often fixated on the technical aspects of our work so much that we tend to ignore creativity.
What steps does Wendell suggest we do to nurture our creative outlets?
Step 1 – Think back to what you enjoyed doing as a kid. For example, maybe you loved to draw.
Step 2 – Figure out a way to incorporate that into your life and career. If you loved to draw, think about how you can bring that into your work.
Most importantly, start to PRACTICE your creative outlets!
---
Wendell "Cody" Cole MD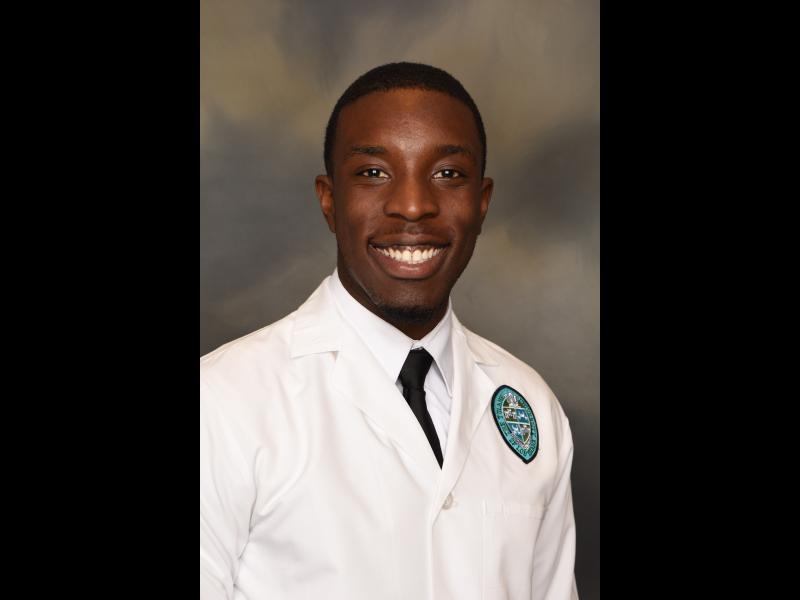 Wendell is a current Orthopaedic Surgery chief resident at Tulane University SOM. He started college at the age of 16 and started medical school when he was 20 years old. He graduated from Morehouse School of Medicine in 2018. He is also a best–selling author, having written "The Med School Survival Kit- How to Breeze Through Medical School WHile Crushing Your Exams", which currently has over 120 reviews and 5 stars on Amazon. He also is the co-host of Nailed It Ortho, a 5-star orthopaedic surgery podcast covering high-yield topics with more than 200 episodes published featuring experts from the field of Orthopaedic Surgery. He has also published numerous articles in peer-reviewed journals, has written multiple textbook chapters, and has presented his research at a national level. He is set to start a sports medicine fellowship in 2023 at NYU- Hospital for Joint Disease.