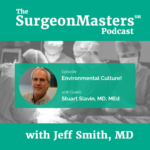 Jeff welcomes to the podcast Stuart Slavin MD, MEd – a Senior Scholar for Well-Being at the Accreditation Council for Graduate Medical Education (ACGME).
The well-being movement has changed a lot over the past decade. Right now, it feels like we're a little bit stuck. Maybe we shouldn't be focusing solely on well-being activities like exercise, yoga, nutrition, etc. There's nothing wrong with these activities, but they tend to be add-ons that exist outside of the workplace. Instead, perhaps we should be focusing on our experiences within the workplace.
As physicians, we have the ability to make a positive impact on our workplace experience. Of course, there are system-wide changes that administrators need to work on, but every single one of us is responsible for doing what we can to make a healthier workplace environment.
What steps does Stuart suggest we do to improve our workplaces?
Step 1 – Cultivate Awareness. How are you feeling at/about work? If you're feeling consistently negative, something needs to change.
Step 2 – Find Meaning. Finding meaning in your life is one of the most important things you can do to sustain yourself.
Step 3 – Recalibrate. We can all grow, change, and adapt in ways that can have a huge impact on our well-being.
Most importantly, PRACTICE improving your workplace experience!
---
Stuart Slavin, MD, MEd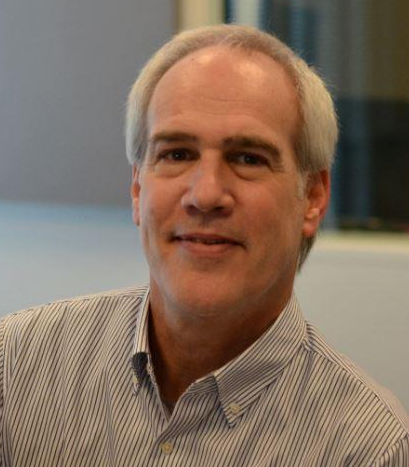 Stuart Slavin MD, MEd, is Senior Scholar for Well-being at the Accreditation Council for Graduate Medical Education (ACGME). A graduate of Saint Louis University School of Medicine, Dr. Slavin completed his residency training in pediatrics at UCLA and then served asa faculty member there for seventeen years before returning to Saint Louis University as Associate Dean for Curriculum. While at SLU, Dr. Slavin led efforts to improve the mental health of medical students that produced dramatic decreases in rates of depression and anxiety in pre-clerkship students. He joined the ACGME in 2018 and is helping to lead efforts to improve the mental health of residents and faculty across the US.
Resources:
Reimagining Well-Being Initiatives in Medical Education: Shifting From Promoting Wellness to Increasing Satisfaction