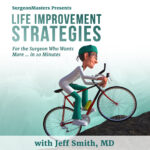 Pump the brakes on your week and take 10 minutes to make your life as a surgeon just a little better…
This week, we are welcoming onto the mini-Podcast Dr. Todd Swenning, Director of Orthopaedic Trauma at Desert Regional Medical Center in Palm Springs, California, and Medical Director for the Institute of Clinical Orthopedics and Neurosciences. Dr. Swenning will talk to us about the impact of networking and how it leads to collaboration, which in turn can have significant benefits for you and your patients.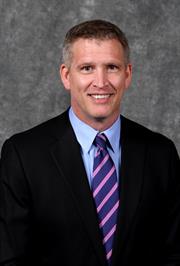 How does he recommend starting to network? By doing the following:
Being aware and open to building new positive relationships,
Taking the step to meet others and build collaborations, take action,
Following-up on the first step, and reach out to those new connections, to create a feedback loop.
And I recommend to make these positive connections and then leverage them to help yourself and in turn, help yourself help others.
If you're not familiar with Dr. Todd Swenning, he is actively involved in policy making and advocacy with the Orthopedic Trauma Association as well as the American Academy of Orthopedic Surgeons.  Dedication to education has resulted in his teaching principles of trauma management and patient advocacy both nationally and internationally.  Research projects in both fracture and trauma management has laid the foundation for his passion for trauma and fracture prevention and preparedness.
It is a perfect example of how surgeons can be both effective in the theater and effective outside of it.