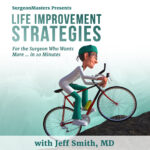 Pump the brakes on your week to make your life as a surgeon just a little better…
In this Podcast, Jeff welcomes back Shruti Tannan, MD for a longer conversation.
Not interested in learning how to market yourself? Do you feel icky with self-promotion? Maybe you recognize the importance and you're looking to get started or take more on. The principles in Pillars of Practice: Online Marketing Tactics They Never Taught Us in Medical School are valuable if you're a do-it-yourselfer, or if you hire and delegate, whether you're just starting, or if you've been doing it awhile. As we learned from Shruti in DIY Marketing!, it's not OK to simply sit idle and wait for positive reviews to populate Healthgrades, ZocDoc, and your Google practice profile.
Rather let's make patient reviews about education – of our current patients and future ones. Shruti explains that our patients want to hear from us, and it doesn't have to be promotional in nature to make an impact on our practices. We can engage, educate our patients, and create bonds that make our patients advocates for the excellent work we do to improve their lives.
What steps does Shruti suggest we take to start?
Step 1 – Increase your knowledge and understanding of best marketing practices whether you're just starting out or a marketing champion.
Step 2 – Decide what is best for you, your practice, and how you want to be represented.
Step 3 – Put your plan into action! Whether you take on the work yourself or delegate work to a company, start empowering yourself, your practice, and your patients through marketing.
Most importantly, don't wait! Start assessing your online presence and patient review system – it will benefit you and your patients!
---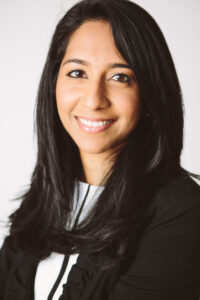 Dr. Shruti Tannan is Board Certified in Plastic Surgery with additional Subspecialty Certification in Hand Surgery by the American Board of Plastic Surgery. Dr. Tannan has a unique perspective on the business of medicine with experience both in the academic and private sectors. She began her career as faculty at a major academic medical center, followed by the successful launch of her private practice, Tannan Plastic Surgery, in Raleigh, North Carolina. Years of advising colleagues in medicine, dentistry, and allied health sciences inspired Dr. Tannan to share her evidence-based approach in her new book, Pillars of Practice, which is available on Amazon, iTunes, and other major bookstores. Learn more about Dr. Tannan and her practice at tannanplasticsurgery.com.