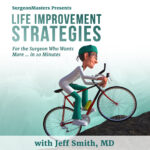 Pump the brakes on your week and take 10 minutes to make your life as a surgeon just a little better…
On this episode of the podcast, Jeff welcomes back spine surgeon and chronic pain researcher Dr. David Hanscom to discuss how our home should be a safe haven away from negativity and judgment. This seems like a no-brainer, yet David and Jeff indicate that it might not be as simple as it sounds. Whether we realize it or not, we often bring emotional baggage home from work, which can directly impact our relationships with loved ones.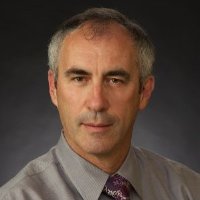 David explains that our families and loved ones are our greatest source of support and ALSO our biggest triggers that feed pain, anxiety and stress. When we create a safe haven in the home, we can foster more of the love and support versus those triggers that promote negative feelings.

A safe haven in the home leads to healthier lives and more enjoyable medical practices.
To do this, David suggests several steps to start creating a safe haven:
Step 1: Leave negativity and anger outside of the house. Step outside if you need to argue.
Step 2: Involve your family in the process and never discuss pain (work stress and anxiety).
Step 3: Listen and do not give advice.
Creating a safe haven in our homes provides a barrier or respite from the stress and anxiety that comes with the practice of medicine in our current environment.
If you aren't familiar with Dr. David Hanscom, he is a board-certified orthopedic surgeon specializing in complex spine problems. He's co-founder of "Awake at the Wound," a process which brings athletic performance principles into the operating room. He's also the founder of the Direct your Own Care project (DOC), a structured rehabilitation protocol for chronic pain, and author of Back in Control: A Spine Surgeon's Roadmap Out of Chronic Pain.
Making your home a Safe Haven is a perfect example of how surgeons can improve their effectiveness inside and outside of the OR.
Learn more from Dr. Hanscom on his website at www.BackinControl.com or on his program pages:
Create a Safe Haven – Family
Healing Begins at Home – DOC Starting Point