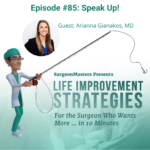 Pump the brakes on your week and take 10 minutes to make your life as a surgeon just a little better…
Jeff welcomes to the podcast orthopaedic surgeon and advocate, Arianna Gianakos.
The rates of bullying, sexual harassment, and discrimination present in the medical field are alarmingly high. These abusive behaviors in our field can negatively impact residents during their training as well as physicians in practice. This is really a cultural problem in the field of medicine that impacts professionals across specialties.
A lot of these changes need to be made from the top down, but individuals can also have a big impact.
What steps does Arianna suggest we do to change these abusive cultural behaviors?
Step 1 – Be professional with your colleagues and lend a helping hand. You never know what someone is going through. Our job is to help people – not just our patients, but each other as well.
Step 2 – Implement independent third-party reporting processes so individuals can report problems in an unbiased manner and feel comfortable doing so.
Step 3 – Hold people accountable!
Most importantly, practice speaking up when you see abusive behavior!
---
Dr. Arianna Gianakos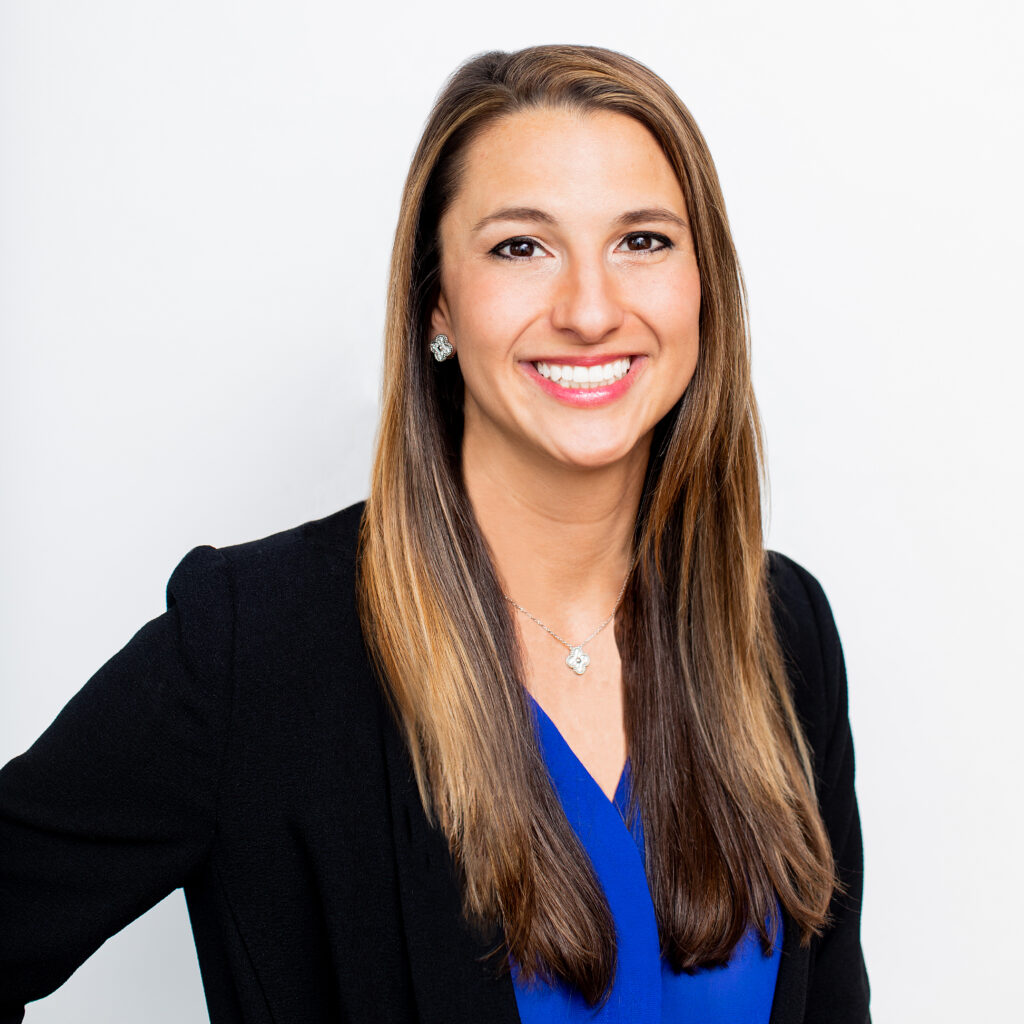 Dr. Arianna Gianakos is one of the founding members of #SpeakUpOrtho where she is leading a SpeakUp Coalition Call to Action Initiative with leaders in various medical specialties across the country aiming to improve the culture of residency training to effect policy change. She is a physician advocate in Physician Just Equity providing peer-support to physicians who experience workplace conflicts, through education, research, empowerment and advocacy while facilitating institutional culture change. Dr. Gianakos is actively involved in leading several collaborative research projects regarding residency education and improving the medical work environment and has given numerous lectures on the topics of gender discrimination, bullying in medicine, and residency education.
She has recently been awarded the first ever Ruth Jackson Orthopaedic Society Courage award for her work. She serves as a leader in mentorship programs including the Ruth Jackson Orthopaedic Society Professional Development Committee, Perry Initiative and the AOFAS Humanitarian Committee and is a member in both the Women in Orthopaedics Worldwide group and the International Orthopaedic Diversity Alliance. Dr. Gianakos is currently a foot and ankle orthopedic surgery fellow at Harvard-Massachusetts General Hospital in Boston and will be completing her surgical training internationally as the first IONA and Sports Medicine International Travel Fellow. She is completing her Ph.D. at the University of Amsterdam with her area of focus on Gender Studies & Gender Equity in Orthopaedic Surgery.